Training Material
Are you still using "bloodletting" in running your business? If you don't understand the question then you probably are.

It is usually best to recognize and celebrate BOTH the person and the input/processes that generated a positive outcome. When the outcome is negative, it is usually best to focus on the input/processes that generated it.

Twenty men crossing a bridge into a village, are twenty men crossing twenty bridges, into twenty villages.

The first steps of healing and growth are awareness and acceptance - consciousness and integration are the fountainhead of personal development.

It is the continual working with the material that begins to make it your own - regardless of where it came from.

Practice without pressure and you will learn more efficiently and be able to perform better in a crisis situation.

Embrace and prepare for change...it is coming.

Life gets good when we get clear on what we want to create.

The reality is that stress is the stimulus for all growth in our lives.

The tragedy of our time is that we've got it backwards. We've learned to love techniques and use people.

There's so much talk about the system. And so little understanding.

Unless commitment to the mission and vision of the larger organization is greater than commitment to individual functional goals, functional goals will predominate.

You're always going to be in a box of some type so stop trying to get out of it, instead focus your efforts on enlarging it.

Leaders are not successful unless a lot of people want them to be.

The very best thing about our incredible brains is that they are reprogrammable.

First, they ignore you. Second, they laugh at you. Third, they fight you. Finally, you win.

The most fundamental and the most far-reaching activity in life is that which you build into your mentality every waking hour.

You can't teach a kid to ride a bike at a seminar.

People have styles of persuading and influence; many have a brick wall of resistance even before you've even met them.

If you limit your choices only to what seems possible or reasonable, you disconnect yourself from what you truly want, and all that is left is a compromise.

Today the primary threats to our survival come not from sudden events but from slow, gradual processes.

People spend more time learning how to use a food processor than they do learning how to use their brains.

The first principle is that you must not fool yourself - and you are the easiest person to fool!

If someone believes a thing, thinks a thing, says a thing or does a thing - you can be sure they "learned" that thing.

Our brains are more literal than we think.

The only certain means of success is to render more and better service than is expected of you, no matter what your task may be.

Selling, just as many other human endeavors, is essentially a quest for truth.

I do not seek to judge anyone or be critical of anyone about anything - I seek to help others and myself see and deal with reality honestly.

Our focused attention tends to determine what becomes reality - focus your attention on what you want instead of what you don't want.

Push yourself too hard or too continuously and the consequence will eventually be burnout and breakdown. Push yourself too little or too infrequently and no growth will occur.

How can you learn from your mistakes if you cannot admit that you've made any?

The quality of a person's life is in direct proportion to their commitment to excellence, regardless of their chosen field of endeavor.

Leadership is the art of integrating results and heart.

Action seems to follow feeling, but really action and feeling go together; and by regulating the action, which is under control of the will, we can indirectly regulate the feeling, which is not.

Life does not give us what we need; life gives us what we deserve.

Only those who have the patience to do things perfectly will acquire the skill to do difficult things.

I cannot overcome a fear whose reality I deny. I cannot correct a problem if I will not admit it exists. I cannot change traits I insist I do not have.

The almost total absence of meaningful "practice" or "rehearsal" is probably the predominant factor that keeps most management teams from being effective learning units.

A good society is impossible unless we develop the ability to admire superiority.

Construction of a big building is painstaking work...I don't want people who think they can get it done in record time. That can spell disaster.

Success is not for the timid. It is for those who seek guidance, make decisions, and take decisive action.

I am not my brother's keeper, I am my brother's helper.

The people who get into trouble in our company are those who carry around the anchor of the past.

We each have an infinite capacity for self-deception. We become skilled at denial because it helps us to avoid discomfort in the short-term, but it exacts a toll in the long-term.

You can't completely develop leadership at a seminar, you can learn about it there, but you must develop it every day wherever you are.

To be highly successful in resolving problems with others, your positive emotion for the other person must be significantly greater than the negative emotion you have about the problem you seek to fix.

A man has got to know his limitations.

If you don't understand yourself, you don't understand anybody else.

The more evolved and psychologically healthy people get, the more will enlightened management be necessary to survive in competition - and the more handicapped will be the enterprise with an authoritarian policy.

Continuous effort - not strength or intelligence - is the key to unlocking our potential.

The destinies of peoples are determined by their character and not by their government.

The leader needs to be in touch with the employees and to communicate with them on a daily basis.

You get the best effort from others not by lighting a fire beneath them, but by building a fire within them.

In the full service, spoon-fed world you can get someone to do everything for you except lead and persuade others...you simply must do this yourself.

The point of diminishing returns is reached quicker and at a lower level of production with Command & Control management than with Enlightened management.

Because of time delay, people often give up taking actions that are, in fact, effective, but the result of those actions has not yet had a chance to appear.

In a world in which the total of human knowledge is doubling about every ten years, our security can rest only in our ability to learn.

Change is the status quo.

Those who are poor persuaders often yearn for power and authority so as to force or coerce others to comply with their wishes.

The problem is that most people spend their lives looking... but not truly seeing.

Unnecessary fear of a bad decision is a major stumbling block to good decisions.

I found it is easier to fix other people's problems than it is to fix your own.

Once the unconscious keeps one thing from you, it will keep other things from you.

There is no way a work force that is uninvolved and unrewarded will be quality-conscious, efficient, or innovative.

Involving individuals in the business is the most effective way to produce an organization in which people know more, care more, and do the right things.

I do not like that man - I must get to know him better.

Outstanding leaders go out of their way to boost the self-esteem of their personnel. If people believe in themselves, it's amazing what they can accomplish.

If you want to live with the masses, think emotionally. If you want to live with the middle class, think positively. If you want live with the world class, think critically.

The only thing a title can buy is a little time - either to increase your level of influence with others or to erase it.

There is a tremendous tendency of people high in the organization to become remote from reality and the facts, to begin to hypothesize and conjecture without any formal grounding of their theories.

When management shows through actions rather than words that you're a valuable employee, that your input is valued no matter what level you work at, it's very motivating.

Success is not the key to happiness. Happiness is the key to success. If you love what you are doing, you will be successful.

Money is a result, wealth is a result, health is a result, illness is a result, your weight is a result. We live in a world of cause and effect.

Companies sometimes have too many managers, but they can never have too many leaders.

If workers cannot inform managers - and managers cannot learn and respond - workers' insights have no credibility, and the notion of their partnerships with management becomes empty verbiage.

He who knows nothing is closer to the truth than he whose mind is filled with falsehoods and errors.

A managerial mindset will develop plans, not vision; it will vastly undercommunicate the need for and the direction of change; and it will control rather than empower people.

Where is wisdom? Basically, it means to live by principles or natural laws rather than going along with today's culture of quick fix.

An amateur practices a thing until he can do it right - a master practices a thing until he cannot do it wrong.

All behavior is a function of its consequences.

The illiterate of the future will not be the person who cannot read. It will be the person who does not know how to learn.

Powerlessness corrupts. Absolute powerlessness corrupts absolutely.

The internal conditions you create drive everything else.

If a person does not know, understand and deliberately use the fundamentals of persuasion, how persuasive can they be?

When we behave in ways that conflict with our judgement of what is appropriate, we lose face in our own eyes.

No one is destined to stay as they are - quite the contrary, we are all destined to change. The question is, will we direct the change or yield control to things outside ourselves.

In my experience there is only one motivation and that is desire. No reasons or principle contain it or stand against it.

Self-discipline requires the ability to defer immediate gratification in the service of a remote goal.

Frequently examine your working methods to discover and eliminate unnecessary tension. Aim at poise, repose, and self-control. The relaxed worker accomplishes most.

That which does not kill us makes us stronger.

Always think of what you have to do as easy and it will be.

Your life is full already, if you truly want something new in your life - you will need to give up something you now have to make a place for it.

A man generally has two reasons for doing a thing - one that sounds good, and a REAL one.

The key is to structure our life such that we are running downhill in pursuit of our dream.

Our early emphasis on human relations was not motivated by altruism, but by the simple belief that if we respected our people and helped them respect themselves, the company would make the most profit.

Going to a seminar on leadership and thinking you are a leader when you leave, is like taking a ride in an F16 Fighter Jet and thinking you are a pilot when you get out.

Men and women want to do a good job, a creative job, and if they are provided the proper environment, they will do so.

Leadership is one of the things you cannot delegate. You either exercise it, or you abdicate it.

If you do not accept the reality of where you are now - how do you imagine you can begin to change?

Excellence is an art won by training and habituation.

You never see the lies you believe.

Those people who develop the ability to continuously acquire new and better forms of knowledge that they can apply to their work and to their lives will be the movers and shakers in our society for the indefinite future.

I have never let my schooling interfere with my education.

Realistic perceiving is prerequisite to realistic behaving, and realistic behaving is prerequisite to good results.

If you could master one element of personal communication that is more powerful than anything...it is the quality of being likeable.

Only when it is vision-led, will an organization embrace change.

I have no desire to shake the hand that has never changed a diaper.

Practice makes permanent - perfect practice makes perfect.

It is said that the successful organization of the future will be above all a learning organization. It can equally be said that it will be an organization geared to self-esteem.

It's an important day in everyone's life when they begin to work for what they want to build rather than to please a boss.

You can't speed up time or have any more hours in a day - you can only improve the quality and value of your time.

The most important story you will ever tell about yourself is the story you tell to yourself.

The human spirit will never invest itself in a compromise.

The degree to which you awaken, will be in direct proportion to the amount of truth you can accept about yourself.

Understanding how things work is underrated - a lack of it leads to a belief in "magic".

If you look at persuasion as if it were a piano, then most people only use a few keys and are playing "Chopsticks" when they could be using all the keys and playing Mozart.

To change results, you must change performance. To change performance, you must change self-image.

Most mistakes business leaders make arise from an unwillingness to face reality and act accordingly.

Being ignorant is not so much a shame as being unwilling to learn to do things right.

Selling and leading are not exactly like sculpting...doing more hammering will not normally result in success.

Business owners and leaders often accurately perceive the attitude,behavior and performance opportunities for improvement in their people, but rarely realize the same is true for their self.

Study the art of persuasion. Practice it. Develop an understanding for its profound value across all areas of life.

If you do not know that you have a problem - how can you possibly fix it on your own?

When I drive myself, my life is found.

Wisdom is not a product of schooling but of the lifelong attempt to acquire it.

You cannot give someone something you do not first possess yourself.

Imagination is more important than knowledge.

If you want the truth to stand before you, never be for or against. The struggle between "for" and "against" is the mind's worst disease.

More is not always better, nor less for that matter, but better is always better.

The bad leader is he who the people despise. The good leader is he who the people praise. The great leader is he who the people say, "We did it ourselves."

Character isn't something you were born with and can't change, like your fingerprints. It's something you weren't born with and must take responsibility for forming.

The conflict between work and home diminishes dramatically when the organization fosters values in alignment with people's own core, values that have equal meaning at work and at home.

The best managers increase the health of the workers whom they manage.

Big things are made of small things, if the small things are not good, then the big things usually are not good either.

When social pressure or social validation is involved, we make higher-than-expected evaluations.

It's not about who is right and who is wrong - it is about what happened and do we like it.

I believe our fundamental challenge is tapping the intellectual capacity of people at all levels, both as individuals and groups.

Right desire is truly the first step in solving problems and getting on the road to prosperity.

We learn best from experience but we never directly experience the consequences of many of our most important decisions.

The problem with most companies is that they have no good ideas. Instead, they are driven by ideas like: "The name of the game is climbing the corporate ladder," or "Do whatever it takes to win personally". These ideas pollute the organization.

Sophists forsake one of our primary functions - that of map making for others to follow.

We are the one species that can formulate a vision of what values are worth pursuing - and then pursue the opposite.

Face reality as it is, not as it was or as how you wish it were.

If you are not in the "change" business, you are not in business.

A little knowledge is a dangerous thing.

Leadership is one of the roles in life where it really does matter what others think of you.

To be a leader is to be condemned to philosophy.

Honesty is the cornerstone of civilization.

Cynics criticize and winners analyze.

Always assume each and every person wants to do a better job and grow.

Systems are rarely put in place to eliminate thinking...although it is a common result.

Nothing is more common than to pursue self-esteem by means that will not and cannot work.

The best performers in the world are always the most vigorous learners.

He who has no personal knowledge but has only heard of many things cannot understand deeper truth, even as the spoon has no idea of the taste of soup.

Two rules of market orientation define the well-led company: every employee must be close to the customer, and every employee must be close to the Company's total business plan and understand the reasons for it.

It is easier to see the reality of other people's problems than it is to see the reality of our own.

Smugness and certainty tend to stop research rather than to stimulate it.

Losers visualize the penalties of failure, and winners visualize the rewards of success.

I believe persuasion is the life-blood of freedom.

Despite rhetoric to the contrary, I believe most American businesses are engaged in building "no-risk" environments.

We are all self-made, but only the successful will admit it.

In the struggle between the heart and the brain - the heart will always win.

Life is nothing if not a continuous stream of learning.

Many people confuse getting an order - with making a sale. If you did not persuade someone of something, you were not selling. Pretty much anyone can take an order - it is not so with selling.

Action has the last word, in that no living value can be achieved or sustained without it.

Regarding the difference between valid learning and specious learning - one of the fundamentals is that valid learning does not occur unless you continuously go back to reality.

Much of the stress that people feel doesn't come from having too much to do. It comes from not finishing what they've started.

I wish well-meaning, sensible men would not lessen their power of doing good by a positive, assuming manner, that seldom fails to disgust, tends to create opposition, and to defeat every one of those purposes for which speech was given to us.

I'm interested in your life, not your shekels.

Our desire to control is so powerful, and the feeling of being in control so rewarding, that people often act as though they can control the uncontrollable.

The path to self-actualization is paved by genuine self-esteem.

Mix idealism with realism and add hard work. This will often bring much more than you could ever hope for.

Not finance. Not strategy. Not technology. It is teamwork that remains the ultimate competitive advantage, both because it is so powerful and so rare.

Many people mistakenly believe that because they can speak the language fluently, that it means they use the language effectively.

There are no short cuts to anywhere worth going.

Courage is the first human virtue because it makes all of the other human virtues possible.

Whether you think you can, or think you can't - you are probably right.

You have to 'be' before you can 'do', and do before you can 'have'.

I thought I had an original epiphany, but alas, Emerson had already elucidated it.

High expectations are the key to everything.

The leadership mind is radically different from the non-leadership mind or from common sense.

We cannot "not manipulate others" - it is a basic element of living that we have an effect on others.

People generally despise being bossed around - however they usually appreciate being led.

Systems and processes are only as good as the fundamentals used to execute them.

Many executives are better trained in designing strategy than in the superior human qualities needed to transform abstract plans into living commitments by real people.

Pretend that every single person you meet has a sign around their neck that says, "Make me feel important." Not only will you succeed in sales, you will succeed in life.

People and their performance are primarily the product of their programming and their environment.

Great people talk about ideas. Average people talk about things. Small people talk about other people.

Everything in your life gets better when you get better, and nothing is ever going to get better until you get better.

You get what you reward! Know what you want to get and reward or recognize people in some way to get it.

Do not complain about your people, grow them or get rid of them. Do not waste their time or your own.

You can give the same recipe to ten cooks, and some make it come alive, and some make a flat soufflé. A system doesn't guarantee anything.

There can be no progress without change - even though not all change is progress.

The gap between the amount of praise managers think they give their employees and the amount employees report receiving is unfortunately wide.

You can recognize growth and underinvestment by the failure of a firm to achieve its potential growth despite everyone's working tremendously hard - a sign of underinvestment.

Intellectual growth should commence at birth and cease only at death.

Theoretically speaking, leadership is for everyone. In practice, however, only a few understand it, and even fewer choose it. Having chosen to study this material, you have preselected yourself as a leader.

Progress is impossible without change, and those who cannot change their minds cannot change anything.

Doctors give drugs of which they know little, into bodies of which they know less, for diseases of which they know nothing at all.

It is easier to act yourself into good thinking than it is to think yourself into good action.

Continuous, supportive communication from managers, supervisors, and associates is too often underemphasized. It is a major, major motivator.

To be conscious that you are ignorant of the facts is a great step to knowledge.

The ethic of more, bigger, faster generates value that is narrow, shallow and short term. More and more leads, paradoxically, to less and less.

Businesses only get better...when their people do - especially the leaders.

Creativeness is correlated with the ability to withstand the lack of structure, the lack of future, the lack of predictability, of control, the tolerance for ambiguity, for planlessness.

The person who says it cannot be done should not interrupt the person who is busy doing it.

In the most innovative companies, there is a significantly higher volume of thank-you's than in companies of low innovation.

It's not who's right or who's wrong...it's who's left.

Like computers, people's problems are much more often the result of inferior programming than defective hardware.

When I finally understood that emotions run the show, it was unquestionably the single greatest breakthrough in my career.

Pushing yourself for your own goals and desires is an admirable trait, pushing others to achieve your goals...not so much.

Leadership is being a faithful, devoted, hard-working servant of the people you lead and participating with them in the agonies as well as the ecstasies of life.

Inappropriate selfishness is the bane of humanity, appropriate selfishness is the foundation of humanity.

Always do right. This will gratify some people and astonish the rest.

Your objective is to get all areas of your life working together to create and transfer high energy.

If people are perceived as potentials rather than problems, as possessing strengths instead of weaknesses, as unlimited rather than dull, then they thrive and grow to their capabilities.

While the socially & scientifically naive endeavor to defy the bell curve, in effect they simply move it in the wrong direction.

It is not only that leaders with responsibility must be taught leadership; they must also, if they can, do the teaching.

Human motivation boils down to two primary ingredients - desire and belief.

There really are only two directions in which we may travel in life: that which is life-enhancing and that which is life-diminishing.

It is not only a matter of believing you can do a thing, even more importantly, you must want to do that thing.

Never forget: A guiding coalition made up only of managers - even superb managers who are wonderful people - will cause major change efforts to fail.

We have a moral obligation to give people the tools to meet tough goals. It's wrong if you don't give employees the tools to succeed, then punish them when they fail.

Improving quality often lowers your costs, but lowering your costs seldom improves quality.

No one likes to change their present level of awareness.

Of all the judgements we pass in life, none is as important as the one we pass on ourselves.

The whole destiny of human society depends upon the influencing of human behavior.

The greatest enemies of success and happiness are negative emotions of all kinds.

You are not getting what you want - you are getting what your brain is wired for.

People who do not understand automobiles can neither design nor fix them - how can people who do not understand human motivation design or fix motivational strategies or problems?

Your own soul is nourished when you are kind; it is destroyed when you are cruel.

All in the organization must master the cycle of thinking, doing, evaluating, and reflecting. Without, there is no valid learning.

It is ideal that we would first help and improve ourselves before we endeavor to help and improve others.

The ferment in management will continue until organizations begin to address the higher order needs: self-respect and self-actualization.

Usually it is best to start something at the beginning.

The development of your leadership skills and performance is absolutely among your most important challenges and responsibilities.

This is the true joy in life, being used for a purpose recognized by yourself as a mighty one...being a force of nature instead of a feverish, selfish clod of ailments and grievances complaining that the world will not devote itself to making you happy.

The very best managers do not really DO much of anything, they get other people to do things.

To be a leader is to win against the universal "No".

When you learn something new, you are then required to make mistakes in order to fully understand what you have learned.

Culture is one of the most precious things a company has, so you must work harder at it than anything else.

Ironically, many of the business owners and executives who fire (unpersuasive workers) themselves do not know what would make the situation better. They think they do, but often it is the wrong solution.

A capacity to confront reality had served me well throughout life.

In the domain of persuasion , conditions are ripe for self-sustaining incompetence.

If you try to change your behavior without first changing the underlying structure causing that behavior, you will not succeed. This is because structure determines behavior, not the other way around.

Credibility is like the bottom of a ship. If it has holes, it doesn't matter if they are big or little - they all matter.

If you can remember, worry, or tie your shoe, you can succeed.

Control your own destiny, or someone else will.

The wise organization realizes that intelligent can only be governed by consent and not by command.

When the student is ready, the teacher will appear.

To fear to face an issue is to believe that the worst is true.

Nothing can stop the man with the right mental attitude from achieving his goal; nothing on earth can help the man with the wrong mental attitude.

I attract to my life whatever I give my attention, energy and focus to, whether positive or negative.

The greatest of faults is to be conscious of none.

At its core management hasn't changed much in 100 years. Its central ethic remains control, its chief tools remain extrinsic motivators.

Study the art of persuasion. Practice it. Develop an understanding of its profound value across all aspects of life.

There is no success unless it is ethical success.

Remember that the personal side of leadership is what, in the end, supports the strategic business needs of the organization. That will always remain the secret of a well-managed and profitable company.

Your skin actually reflects the quality of your life and what most people are doing is almost like polishing the flower instead of nourishing the root.

Studies of business failure tells us that a common cause is executive fear of making decisions.

The sales superstar is distinguished by an expertise in people and an expertise in motivating people.

You don't pull up the radishes to see how they are growing.

No matter what, something better is coming.

Things, whether they be increased productivity or reduced errors do not generally change for the better until the people directly involved with those things change for the better.

As a man thinketh in his heart, so is he.

Its not what the vision is, its what the vision does.

Great spirits have always encountered violent opposition from mediocre minds.

A problem-oriented management approach casts us in the role of getting rid of things, not in the role of creating the outcomes we want to create.

I do not twist my brain to make facts disappear. I am willing to stand still in the presence of what I know to be true. What is, is.

When your desires and imagination are in conflict, your imagination invariably gains the day.

We still live under this illusion we have control. We do not.

People don't at first follow worthy causes. They follow worthy leaders who promote worthwhile causes.

Being the boss does not make one a great or even a good leader...developing leadership does.

The amazing thing is that, of the millions of people who think they want to be successful, few of them have any really strong, impelling desires.

I can't make chicken salad out of chicken s**t! - Mike Hawkins (modified - You can make chicken salad out of chicken s**t, but people usually do not like it.)

If it is to be, it is up to me.

To a large degree, our success and happiness in life depends on how much people like themselves when they're with us.

Great systems and processes executed using poor fundamentals usually do not produce good results.

Your reality is like a large mosaic.

Today I will do what others won't, so tomorrow I can accomplish what others can't.

There is only one way to get anyone to do anything. And that is by making the other person want to do it.

My experience is that most people underestimate their power to change and grow.

The lack of "soft skills" has hard consequences.

When you meet a person who is really going places in this world, usually it is a person of intense desire for the highest and best in life.

Recovery is an important word and concept. It means renewal of life and energy. Knowing how and when to recover may prove to be the most important skill in your life.

Influence is king, although persuasion trumps it.

Happiness is native to the human mind and its physical machine. We think better, perform better, feel better, and are healthier when we are happy.

In a significant number of cases, people actually get worse at their jobs over time...(partly) because most of us tend to become fixed in our habits and practices, even when they're suboptimal.

Killer products lead to killer profits.

Nurture your mind with great thoughts, for you will never go any higher than you think.

When we are truly brave, we can be honest.

If you are a boss who cannot handle the truth - then your people are unlikely to give it to you.

Until people can make their "work space" a learning space, learning will always be a "nice idea" - peripheral, not central.

The busier you can keep yourself with the particulars of shot assessment and execution, the less chance your mind has to dwell on the emotional "if" and "but" factors that breed anxiety.

I was shocked when I finally realized that what I had been for all these years of work with thousands of athletes was an acting coach!

The harder I work, the luckier I get.

Perhaps no human need is more neglected in the workplace than to feel valued.

Love yourself first and everything else falls into line. You really have to love yourself to get anything done in this world.

We are all contagious - what are you spreading?

Love is a genuine concern for the growth and happiness of others.

Decisiveness is a characteristic of high-performing men and women. Almost any decision is better than no decision at all.

I shall never again want anything I'm not entitled to; it costs too much!

The benefits of persuasion are strictly reserved for those who have invested the appropriate time, effort and capital necessary to develop it for their self.

Whether you're fixing sinks, ringing up groceries, selling cars, or writing up a lesson plan, you and I need autonomy just as deeply as a great painter.

After nearly eight years in graduate and undergraduate engineering, I was surprised to find the most challenging problems dealt with people and not with things.

Successful people are always looking for opportunities to help others. Unsuccessful people are always asking, 'What's in it for me?'

As long as a person doesn't know what he doesn't know, he doesn't grow.

Many people want to change other things and people - but often they do not want to change their self.

The biggest problem in the world? Not being able to get people to do stuff.

There can be no failure to a man who has not lost his courage, his character, his self-respect, or his self-confidence. He is still a king.

If you are not deliberately developing leadership in your people, then they are likely to gradually lose confidence in you.

The biggest obstacle holding someone back is not knowing what they want.

The tragedy of many people's lives is that they look for self-esteem in every direction except within, and so they fail in their search.

Poor social or environmental conditions are those which set us against each other by making our personal interests antagonistic to the group, to those of others.

Accountants must figure out some way of turning into balance sheet terms the intangible personnel values that come from improving the people of the organization.

The problem is never how to get new innovative thoughts into your mind, but how to get the old ones out.

If you tell the truth, you don't have to remember anything.

In a world where the big things have little difference - it's the little things that make a big difference.

One of the most important discoveries business owners and leaders can make, is that the work of improving their business or organization begins with them.

The best way to solve your problems is to outgrow them.

Whatever the diagnosis, the solution universally requires leadership. It demands that a critical mass of the organization think and act as leaders do.

Good psychology, once you know it, often seems like common sense, but it rarely seemed that way before you knew it.

Apathetic stupidity cannot fix stupid, but quality teaching and mentoring can.

The greatest ability in business is to get along with others and influence their actions.

What we need to keep in mind is that in the end, knowing the truth is almost always in our best interest.

You can only "sell" what you can close, you can only "close" what you can control.

Too often, executives hope that once they have the strategy, implementation is a matter of course. Nothing could be farther from the truth.

He who knows others is wise; he who knows himself is enlightened.

A key question for any leader is simply this: Do your people want to follow you and be like you?

Formal education will make you a living; self-education will make you a fortune.

The quality of a person's life is in direct proportion to their ability to maximize and maintain their genuine self-esteem.

It all starts with the head.

Depression is the appropriate mental state for an unprepared person doing a tough job.

You can't make a baby run by beating it when it has just learned to walk.

What's good for the cell is good for the person, is good for the group, is good for the organization, is good for the country and is good for the world.

A problem for many educators is that they are teaching subjects that are not useful to the students at the time they are being taught.

We aren't what we think we are, but what we THINK, we are!

If you are struggling or failing in your leadership roles, you are probably not choosing or executing sales behavior appropriately.

You have to treat your employees like your customers. When you treat them right, they will treat your outside customers right.

We leak the truth through every pore of our bodies.

The relentless urgency that characterizes most companies cultures undermines creativity, quality, engagement, thoughtful deliberation, productivity and ultimately, performance.

Studies show that program managers are effective more because of their authentic and dedicated personalities than by virtue of their administrative and engineering skills.

It is more desirable to stimulate the search for answers than to provide the answers.

Current reality is always your new starting point.

Do what you feel in your heart to be right - for you'll be criticized anyway. You'll be damned if you do, and damned if you don't.

Discover that the most powerful way to help those you love is to lead by example - and realize that you are leading by example all of the time.

If you're going to be a bear, be a grizzly.

Never become so much of an expert that you stop gaining expertise. View life as a continuous learning experience.

Often what we call "thinking" is merely recycling the opinions of others.

A man convinced against his will is of the same opinion still.

The more influence and power you give to someone else in the team situation, the more you have for yourself.

An investment in knowledge always pays the best interest.

If you're not willing to risk the unusual, you will have to settle for the ordinary.
Where does the training material come from?
While some of what I teach are my own original thoughts, ideas and sayings - most of the material I learned (and continue to gather) from others who discovered new understandings and put them in articles, books, and audio or video programs.
As an Auditory person (one who prefers learning by way of written words and sounds more than by sight or touch) I tend to get more enjoyment and learning from reading and audio programs than the average person.
The books listed here I have read from cover to cover; many of them I have read multiple times in order to deepen my understanding of their content. These are some of the books that have most influenced me and provided me with a wealth of outstanding material to teach. They are listed with title, author and brief book report:

Holy Bible, Men inspired by Yahweh – The most read and plagiarised literary work on Earth. Too many lessons and wisdom to list.
177 Mental Toughness Secrets of the World Class, Steve Siebold – Since there are 177 secrets that are revealed in this book it would be very difficult to summarize it based upon its content. However, the book does more than just reveal and outline the secrets Steve gathered during his coaching career, he also includes a "World-Class Resource" in many of his summations that recommend a book, film or some other work that deeply explores the corresponding mental toughness secret he is summarizing. If you read the book and go along with the subsequent "book tour" you will be richly rewarded.
The Six Pillars of Self-Esteem, Nathaniel Branden – This book is fundamentally important to understanding the role self-esteem has in human life, and how to build it. The pillars are reality based, which means an appropriate perception of reality must be diligently sought and tested. The pillars are different than the pop-psychology feel-good notions that dominate popular discussion and strategies of self-esteem. Every human being may richly benefit from growing and maintaining genuine self-esteem, and no human being can fully enjoy life with persistent low self-esteem. A highly effective and useful tool Dr. Branden introduces for self-development of the pillars is sentence completion work - sentence stems for which you write the endings.
The 6 pillars are:
1) Living Consciously 2) Self-Acceptance 3) Self-Responsibility 4) Living with Purpose 5) Self-Assertion 6) Living with Integrity
Like other material shared on this website, it is one thing to know about the pillars and acknowledge their value - and quite another thing to understand, live and habitually develop the pillars in your own life.

The Fifth Discipline, Peter M. Senge - While reading this book I found many of the ideas I have been teaching "sewn" together very nicely and seeing a clearer picture of how I fit into the whole process of helping businesses develop quality and sustainability. Peter makes a strong case - one I've heard numerous other authors make as well - that businesses that fail to make the transition from functioning primarily in a "Command-and-Control" manner to what he calls "Learning Organizations" will struggle to survive. The 5 disciplines are: 1) Systems Thinking 2) Personal Mastery 3) Mental Models 4) Building Shared Vision 5) Team Learning

While I possessed a little bit of Systems Thinking it was very clear that much of my work is developing Personal Mastery in people and helping them recognize and change (if appropriate) their Mental Models. Also, my training involves teaching people to "sell" their vision which is a little bit different (although usually appropriate for their current business environment) than "Building Shared Vision" which is a higher calling.
7 Habits of Highly Effective People, Stephen R. Covey – This book addresses the departure from a "Character Ethic" toward a "Personality Ethic" wherein many of the problems which confront our society and businesses originate. Dr.Covey shows how adopting these seven habits can put our lives on track to be truly remarkable, meaningful, and fulfilling. The basic path of maturity for a person is to grow out of his infantile state of Dependence into a state of Independence - from there, he can further grow into a state of Interdependence with other people similarly developed. One of the largest problems Americans face, is the explosive growth in the population of the dependent class of its people. We would best serve our long-term interests by not tolerating this apathetic resignation of so many able-bodied and able-brained people. We must develop the minds of our people to a higher standard. He shares excellent tools to help us prioritize things in our life and work based upon importance and urgency.
The 7 habits are:
1) Be Proactive 2) Begin With the End In Mind 3) Put First Things First 4) Think Win/Win 5) Seek First to Understand...Then to be Understood 6) Synergize 7) Sharpen the Saw
The 21 Irrefutable Laws of Leadership, John C. Maxwell – John describes very clearly how these 21 Laws govern the effectiveness of our leadership and the importance of recognizing how our leadership capacity and effectiveness determine the level of success we achieve in many of our roles in life. Regardless of our current level of understanding of the laws and achievement level, we can grow significantly by expanding our understanding of the laws and working in accord with them.
The 21 Laws are:
1) The Law of the Lid 2) The Law of Influence 3) The Law of Process 4) The Law of Navigation 5) The Law of E. F. Hutton 6) The Law of Solid Ground 7) The Law of Respect 8) The Law of Intuition 9) The Law of Magnetism 10) The Law of Connection 11) The Law of the Inner Circle 12) The Law of Empowerment 13) The Law of Reproduction 14) The Law of Buy-In 15) The Law of Victory 16) The Law of the Big Mo 17) The Law of Priorities 18) The Law of Sacrifice 19) The Law of Timing 20) The Law of Explosive Growth 21) The Law of Legacy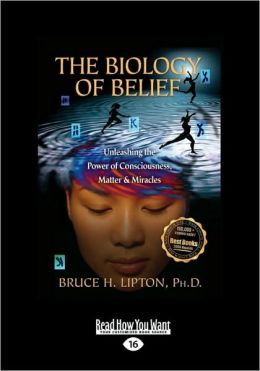 The Biology of Belief, Bruce H. Lipton – This is the most fascinating material I have read outside of the Bible in 30 years. Written by a cellular biologist about his findings while working with cloned human stem cells, this book reveals how perception of our environment and our subsequent "belief" is the primary driving force in life. Contrary to the popular notion of genetic predisposition (even with its billions of dollars in vested interests i.e. pharmaceutical industry etc), epi-genetics (meaning "above the genes") is completely changing the way we understand life. Perception, and thereby belief is demonstrated to be the key factor in determining biological activity and the means of living a healthy life. Appropriately seeing and interpreting our environment is crucial to our well-being.
The Trusted Advisor, David H. Maister – This book is about developing high-trust relationships between consultants and their clients. Primarily written to those who consult businesspeople in financial, business, legal, and other such professional consulting fields, the book points to the preoccupation many consultants have with their own content and the out-of-touch state they often find themselves in with their clients because they de-emphasize the human relations portion of their work. Many sales professionals and business leaders also make the mistake of thinking that being an expert in their particular field will be enough to persuade consumers to purchase from them.
Influence: Science and Practice, Robert B. Cialdini – Dr. Cialdini found himself wondering why he went along with requests to join health clubs, purchase magazine subscriptions, and numerous other products he ultimately did not want. He took it upon himself to research what makes people go along with the requests of others and discovered 6 primary principles that work in humans to create subtle, sometimes irresistible urges to comply. All 6 principles are found to be operational throughout mankind regardless of culture or language. Unfortunately, all 6 have also been profoundly abused by con men, politicians and people of the most unsavory and unethical sort. I share Dr. Cialdini's sentiment to decline teaching deliberate use of the principles to anyone known to be unethical, and to recommend strong punishment for those who abuse them.
The 6 principles are:
1) Reciprocity 2) Commitment & Consistency 3) Liking 4) Authority 5) Social Proof 6) Scarcity
Leadership and Self Deception, Arbinger Institute – While this is one of the strangest books I have ever read, it does a very good job of illustrating the point that we have a major problem in the way we interact with one another. David Sandler addresses this issue with his I/R theory for developing ones self, but the Arbinger Institute devotes an entire book to the phenomenon and how if empacts our interaction with others. Too often, the inherently valuable "person" we are interacting with is disregarded because of that person's role at the time of our interaction. It causes us to treat others as "non-humans" as we lock in and over-emphasize the person's role i.e. President, janitor, potential date, cashier etc. We would do well to always remember we are dealing with an inherently valuable "person" during our interactions.
How to Win Friends and Influence People, Dale Carnegie – A classic work that details a number of communication and human relation tools and strategies we can use and develop to enhance our relationships and exchanges with other people. Many of the strategies he shares can be used with all people and are appropriate in nearly all situations – for example, smiling at others and taking a genuine interest in them. Written more than 70 years ago the book is almost as fresh as when it was first published.
Getting Into Your Customers Head, Kevin Davis – This book ultimately formed the basis of the formal sales training at a large office technology company. An excellent book throughout, one of its treasures is an illustrated wheel Kevin used to depict the cycle through which a sale naturally moves and the corresponding roles the prospect and sales professional will naturally "play" as a sale moves through the cycle. Skills appropriate to the various roles can greatly increase a salesperson's effectiveness in the corresponding area of the sales cycle.
Catch Fire, Peter McLaughlin – This work was developed into a program Peter used to consult numerous Fortune 500 businesses helping them maximize human performance by emphasizing appropriate use of energy - particularly positive energy. Top performers seek to enter what Peter calls the "Unlimited Energy Zone". This is a state sometimes called Flow, The Zone, The White Moment and other names wherein the performer feels optimum, sometimes surreal about their ability to perform. In his program Peter emphasized energy, confidence, calmness, flexibility, focus and fun as the pathway to the zone. Many people in the workplace are driven to burnout, a state of low negative energy (this would be the opposite of the "Unlimited Energy Zone") as the result of prolonged application of high negative energy. High negative energy builds high levels of stress hormones in our blood and over time this is very detrimental to our health and seriously undermines productive performance and behavior.
Choice Theory, William Glasser – There are a number of brilliant concepts to take from this book. Dr. Glasser's description of "total behavior" helps us understand that although we are not omnipotent in our ability to control everything about ourselves, we do posess significant control over what we think, do, feel and say at any given time. This forms a basis for understanding we cannot "make" someone else do anything in reality (except perhaps think of a pink elephant from time to time) and the only thing we really can control is the information we give. This is essential for understanding persuasion and management fundamentals at home and at work.
Psycho-Cybernetics, Maxwell Maltz – This book was written by a world-renowned plastic surgeon about some of the amazing observations he made regarding physical change and self-image. In some of his cases, Dr. Maltz performed remarkable surgical repair of facial disfigurements and scars. On occasion, some of his patients would completely deny any change had occurred. Even more astonishing was that some of these patients (who rejected the fact their appearance had been altered) would physically revert after an extended period of time, that is to say that their physical appearance would return to nearly identical that which they had prior to the surgical work being performed. This over-riding power of the self-image fascinated Dr. Maltz and prompted him to write about what he observed. Much research since he wrote his book in the early 1960's has confirmed that what he revealed in his book is scientifically sound. Self-image has the final say in who we are - and we can change it.
What to Say When You Talk to Yourself, Shad Helmstetter – We talk to ourselves and listen to ourselves more than any other person in our life. Unfortunately, many of us do not talk very nicely to ourselves, and yet we listen most dutifully. This means we are mostly programming ourselves - and we are doing it with garbage programming in many cases. Learning to upgrade our self-programming (self-talk) is an important component in changing self-image and our performance. This can also provide us the framework for screening the talk we hear from other people that can otherwise be harmful to us.
Stress for Success, James E. Loehr – After reading Dr. Bruce Lipton's book "Biology of Belief" and learning about the effects of stress (especially long-term stress) I developed an attitude of complete avoidance of stress. In keeping with my own belief in "not-all, not-none, not 50/50" but rather seeking that which is appropriate, this book helped me gain a better perspective. Long-term, unrelenting exposure to stress is indeed bad for a human being and may be scientifically demonstrated, but the absence of stress will cause the human being to atrophy. What is ideal is a healthy oscillation between stress and recovery. Many business leaders think that "more" is always better and often tend to run resources (including human resources) to failure. I believe more productivity can be found by discovering the appropriate oscillation between stress and recovery for any particular performer.
Science and Sanity, Alfred Korzybski – Wow - this book took me 8 months or so to read through - and it is the only book of which I can say that I felt myself becoming a better thinking person as a direct result of reading it. I have gained much knowledge from the many books I have read but this one is very different. It deals with far-reaching problems we have with aspects in our language and logic which have been present for over 2,000 years...talk about something that has become ingrained in people. I am also suprised that I had never heard of this book before - given the importance of communication and thinking in life how can such a work as this remain relatively unknown nearly 80 years after it was first published? I will have to revisit this summary, but to get started one of the fundamental ideas in the book is the fact that words are not the "things" about which we speak...and that what ever we say a thing is it most certainly is not in the real world sense, said the popular way - the map is not the territory.
Drive Yourself Sane, Susan Presby Kodish – This is a modern summary of Alfred Korzybski's non-Aerostotelian system of general semantics with useful exercises for developing skill using general semantics in daily life. It is written by students of Alfred Korzybski's work and is considerably easier to read than Science and Sanity. This book provides a good introduction and development of the fundamental concepts of Korzybski's non-Aerostotelian system. For many people, this may provide a better starting point from which to learn about general semantics and begin using it in daily life. Anyone of average intelligence may understand and use the system - and reap the rewards of doing so.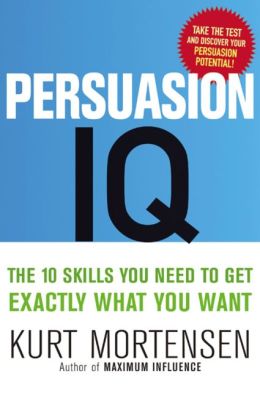 Persuasion IQ, Kurt Mortensen – There are 10 primary skills Kurt develops in this book to help one become more persuasive with others. Some of the skills are actually more effectively developing influence since they gain their effect over time, yet they are each important in gaining the agreement and compliance of others. Kurt created an interesting formula he calls the Motivation Formula which can be useful in predicting the likelihood someone will make a commitment to invest time, effort and money in any particular venture. Fear or Desire are used mathematically with Consequences or Reward (and some other measurable components) to calculate the Degree of Desperation or the Degree of Inspiration in a given scenario.
The Laws of Charisma, Kurt Mortensen – Kurt identifies and develops 35 characteristics and skills we can develop to enhance our charisma and build our influence with others. Some of these are listed in my core values, some are listed in my basic training ingredients and a few will need to be added, as they are important to the development of influence. In each chapter Kurt uses a quote from a wise person, a description of the characteristic, a description of our "blind spot" (regarding our tendency toward self delusion), an example of the characteristic, an application of the characteristic, a "Charisma Key" special aid to understanding the characteristic and sometimes additional resources to deepen our understanding of the characteristic. Kurt also uses fables and short stories to convey the ideas and values of the material. The Research section at the end of the book is an outstanding treasure which lists the sources for Kurt's information.



You Can't Lie To Me, Janine Driver – In adopting a mutual contracting approach to getting other people to do things, there is tremendous value in being able to spot incongruencies in the communication the other person is presenting to us. When someone is saying something they do not truly believe, they present information that can provide us clues to that deception and unless we are attuned to reading this information we will most likely miss it altogether. Missing these signals is what often leaves us open to unfulfilled expectations and disappointment. Janine is a nationally-known expert in detecting deception and she shares many of her tools and techniques in this book. While Janine and other experts in the field of deception detection will all say there is no such thing as a human lie detector, they will also say that we are very capable of reading this information when we learn what to look and listen for in human communication.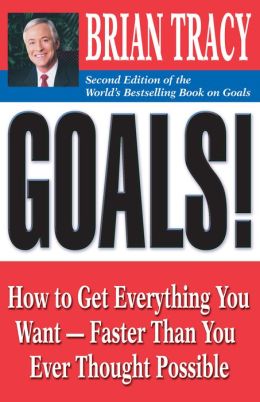 Goals!, Brian Tracy – Brian identifies the crucial ingredients to goal-setting in the most thorough writing on the subject I have ever read. Human beings are very naturally goal-oriented yet as the difficulty and complexity of our goals increases, so also do the requirements and complexity often required to fulfill them. Brian identifies and explains 21 important principles in setting and acheiving goals that he gleaned from over 20 years of research and experience in the subject as a motivational speaker and author.









The Path of Least Resistance, Robert Fritz – In this book Robert Fritz shares the creative process - a way of living and working quite different from the reactive/responsive orientation in which most of us have been raised and nurtured for most of our lives. Not only does he share the creative process, but he also teaches us why the reactive/responsive orientation in which most of us are trapped cannot lead us to long-term deep satisfaction in life. In case you might be thinking - "I know a lot of creative types who have lived absolutely miserable lives" - first know this, most of the people who fit that description were not using the skills of their creative careers and work in their personal lives. Problem solving is certainly useful for repairing or reengineering things that already exist, but is pretty much useless in bringing entirely new things into reality - so by all means fix the broken things in your life, but don't look at your life as a problem to be figured out. A great life is something we create.



The Five Dysfunctions of a Team, Patrick Lencioni – Patrick Lencioni uses a fictional story to convey what he has found to be the five most common problems plaguing teams and causing them to function at much lower levels than is reasonably possible - and what can be done to eliminate them. Team synergy is possible when all members of the team can coooperate without the dysfunctions which are: Absence of Trust, Fear of Conflict, Lack of Commitment, Avoidance of Accountability, Inattention to Results. While there are untold numbers of teams in American business, there are very few of them operating without some or all of these dysfunctions - and to the degree these dysfunctions exist in a team, the performance potential for that team is diminished.